Circular Economy Principles & Commercial Furniture
by Wade Larkin on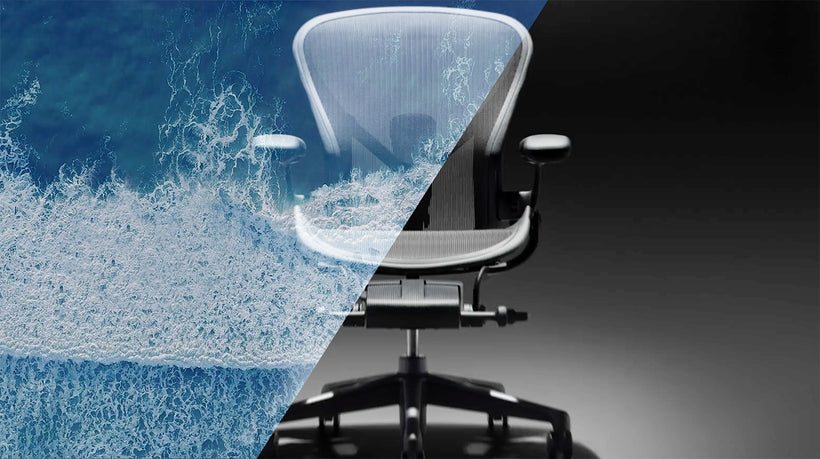 The concept of circular economy was first adopted as a way for manufacturers to rethink the  design of their products in a way that was mindful toward the environment and their bottom line. There are three main circular economy principles: 
Eliminating waste
Keeping materials in use
Regeneration of natural systems
These circular economy principles are intertwined and help companies and individuals focus on new ways to design, produce and use products that won't deplete finite resources or cause harm to the environment. Shifting away from a hyper-consumerist mentality and focusing on choosing long-lasting furniture is vital in adopting a more circular economy approach.
NPS Commercial Furniture is a Townsville-based furniture supplier specialising in forward-thinking furniture solutions across several sectors. Our specialised team have become industry leaders across commercial, residential, and industrial furniture design in North Queensland. We are proud to stock brands that embrace core circular economy principles in the design and manufacture of their furniture, giving our customers the choice of quality commercial furniture products with reliable environmental credentials.
Implementing Circular Economy Principles
Compared to a more linear economy, goods are taken, made into a product, and then left to waste as they fall out of use; a circular economy links the start and the tail to reduce the pressure on the environment.
To properly implement circular economy in design is one of the critical factors that need to be considered. Design of furniture that employs good circular economy design tends to be more innovative and have a reduced impact on the environment in products. This comes down to the choice of raw materials, production techniques, marketing and finally, its ability to be used and reused. At NPS Commercial Furniture, we constantly support designers and manufacturers that offer mindful solutions for office products that consider circular economy principles.
Circular Economy Furniture
Herman Miller is a founding member of NextWave Plastics, which is an association of brands seeking to develop the first-ever global network of ocean-bound plastic supply chains. By integrating repurposed plastic into Herman Miller's products, they positively reduce the volume of plastic waste on the planet. Combining Herman Miller's pioneering efforts in ergonomic design, combined with their target of reducing their impact on the environment, NPS Commercial Furniture is proud to offer a great range of Herman Miller products including the classic Aeron chair now made with ocean bound plastics and with the future in mind. 
Second Act is the brand-new initiative by another NPS Commercial Furniture favourite brand, Actiu. It is actively promoting the principles of circular economy in design and an appreciation of local craftsmanship at the same time. The leftover fabric produced from the upholstery process at Actiu is being remade into tote bags, computer cases, and backpacks to give new life to discarded materials and reduce overall waste. By their calculations, producing 1,000 toilet bags from the leftover upholstery fabric saves 65 square metres of fabric. This prevents 1.6 tonnes of CO2 from being released into the atmosphere. 
Flokk has built a strong reputation on their considered environmental impact through their design and manufacturing programs. Flokk's 5III Principle defines how every product is designed and manufactured. Their five circular design principles are Low weight, fewer components, the correct materials, long lifespan, and design with disassembly in mind. These are tied into their three focus areas of climate, resources, and health, providing a holistic furniture design approach. The RBM Range is Flokk's curated section of commercial furniture that draws on their socially conscious design principles and has a long-life span within the office space.
Thinking Works' EONA (Everything Old is New Again) modular table exemplifies this circular economy in its design. Manufactured from post-consumer recycled material, it boasts outstanding environmental credentials coupled with a sleek and timeless design. EONA utilises 100% post-consumer recycled aluminium to produce the legs and leg inserts. NPS Commercial is glad to offer Thinking Works' conscious and well-delivered design that will be helpful for years to come.
The Importance of Circular Economy Furniture
At NPS Commercial Furniture, we pride ourselves on our relationships with Australian and International brands tackling the issue of waste and employing circular economy in design. What makes these brands so great is their ability to maintain innovative and functional design with respect for the environment.
Wanting to make mindful choices as a consumer can be overwhelming. Finding commercial furniture options that align with your sustainability values doesn't have to be stressful. NPS Commercial Furniture is prepared to help you take the time to find a quality solution to suit your space and be beneficial to the environment.  
We're a full-service supplier, meaning that we can quote, purchase, and install your considerate office furniture solutions for you. Contact our team today on 1300 889 194 or at
hello@npscommercialfurniture.com.au
to learn more.